Reading Time:
4
minutes
Christie's Hong Kong Important Watches Autumn Live Auction Set to Make Auction History Again with One of the world's Most Preeminent and Museum-Quality Single-Owner Collections: The truly One-Of-A-Kind OAK Collection, Part I
Hong Kong – Christie's is privileged to present the OAK Collection ("One-Of-A-Kind" Collection). Carefully amassed by a European collector over more than four decades, this remarkable collection comprises more than 500 timepieces, including vintage watches from the 20th century, as well as contemporary watches that are predominantly one-offs or were made to special order.
These exceptional timepieces originate from the most prestigious brands such as Patek Philippe, Audemars Piguet, Breguet, to the leading independent watchmakers such as Akrivia and Voutilainen. The collection is curated based on three key criteria: pristine condition, rarity, and exceptional provenance, solidifying its status as one of the most prestigious collections in the world. This collection has the added distinction of being the first private collection of watches to be exhibited in a major Art Museum — an honor bestowed by London's Design Museum in May 2022.
On 26 November at the Hong Kong Convention and Exhibition Centre, Christie's will showcase Part 1 of the Collection, featuring an exquisite selection of 142 prestigious horological works of art. Many are meticulously documented, complete with their respective papers and boxes. This offers a unique opportunity to acquire an exceptional treasure from one of the world's greatest collections of fine watches.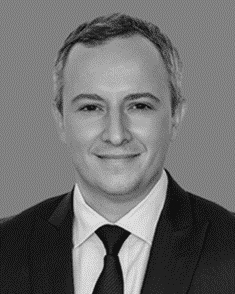 Alexandre Bigler, Senior Vice President and Head of Watches, Christie's Asia Pacific, shared, "We are both honored and excited to build upon our historic results from earlier this year, as we continue our legacy of success by presenting this exceptionally rare and comprehensive selection from some of the greatest names in horology. These include Patek Philippe, Breguet, and Audemars Piguet, as well as reputable independent watchmakers such as Akrivia and Voutilainen. The diversity and rarity of the OAK Collection, along with the exceptional quality, provenance, and condition of the watches, make it a tribute both to Haute Horlogerie and the passage of time. With the demand for exceptional timepieces on the rise in the Asia Pacific region, Part I of the OAK Collection unveils 142 of the 'best of the best' vintage and contemporary museum-quality watches. We look forward to presenting these timepieces to passionate watch enthusiasts from around the world in Hong Kong on 26 November."
Single Owner Live Auction: THE OAK Collection, Part I
AUDEMARS PIGUET
An extremely rare and important 18k gold perpetual calendar wristwatch with leap year and moon phases indication. Ref. 5516.
With only nine ever produced—three in the first series and six in the second—this timepiece is a rare find. The watch offered in this sale is arguably in the most pristine condition amongst the six known market examples of the reference.
(Est: HK$6,500,000 – 13,000,000)
PATEK PHILIPPE
A highly attractive and very rare 18k gold split seconds chronograph wristwatch with black dial. Ref. 1436, made in 1950.
Produced between 1938 and 1971, this model has only 120 yellow gold examples adorning the world. Today, a mere 59 are known to exist publicly, with fewer than half a dozen boasting a black dial. The allure of this particular watch lies in its unique dial configuration, potentially marking it as the only known example of its kind. (Est: HK$4,000,000 – 8,000,000)
AKRIVIA
A unique stainless steel semi-skeletonised wristwatch with power reserve. Ref. AK-06, circa 2022
The Akrivia AK-06, one of the most sought-after contemporary wristwatches from an independent maker, debuted at Baselworld in 2017. This timepiece, the brand's first non-tourbillon, time-only creation, was exclusively crafted for the owner of the OAK Collection. It boasts a specially commissioned blue dial, marking it as a one-of-a-kind piece.
(Est: HK$3,200,000 – 6,400,000)
BREGUET
A stainless steel chronograph wristwatch, previously owned by Formula 1 World Champion Sir Jack Brabham Type XX Model.
Previously owned by Formula One Champion Jack Brabham, this first-generation chronograph carries an engraved caseback that reads "Esso J.B. Champion Du Monde 1959." As one of the earliest models of Breguet's Type XX chronographs, it holds a special place in horological and motor racing history.
(Est: HK$2,400,000 – 4,800,000)
PATEK PHILIPPE
A unique and exceptional 18k gold and sapphire-set pocket watch with cloisonné enamel depicting Lac Blanc, dial with Breguet numerals and matching yellow gold and marble pocket watch stand. Ref. 992/108J-001, circa 2021.
(Est: HK$2,000,000 – 4,000,000)
VOUTILAINEN
A unique stainless steel wristwatch with dual time and day/night indication, made for only watch 2015. GMT-6 model.
This unique GMT-6 dual-time model, encased in stainless steel with an 18k white gold crown, was crafted exclusively for the esteemed biennial "Only Watch" charity auction in 2015. More than just a timepiece, this wristwatch stands as a testament to Voutilainen's commitment to excellence and philanthropy.
(Est: HK$1,600,000 – 3,200,000)
BREGUET
A very rare and unusual stainless steel automatic wristwatch with sweep centre seconds and date. Sold in 1962.
The Breguet Ref. 1646, born in 1965, carries a legacy of rarity and intrigue. With only 60 such models ever made, this vintage diver's watch, also known as "montre plongeur," is a cherished treasure, often elusive to even the most dedicated collectors. Its existence was revealed through the meticulous research of timepiece enthusiasts in recent years. This captivating find continues to weave its charm in the world of horology.
(Est: HK$800,000 – 1,600,000)
About Christie's
Founded in 1766, Christie's has a physical presence in 46 countries, throughout the Americas, Europe, Middle East, and Asia Pacific, with flagship international sales hubs in New York, London, Hong Kong, Paris and Geneva. It also is the only international auction house authorized to hold sales in mainland China (Shanghai). Christie's auctions span more than 80 art and luxury categories, at price points ranging from $200 to over $100 million. In recent years, Christie's has achieved the world record price for an artwork at auction (Leonardo da Vinci's Salvador Mundi, 2017), for a single collection sale (the Collection of Peggy and David Rockefeller, 2018), and for a work by a living artist (Jeff Koons' Rabbit, 2019). Recent innovations at Christie's include the ground-breaking sale of the first NFT for a digital work of art ever offered at a major auction house (Beeple's Everydays, March 2021), with the unprecedented acceptance of cryptocurrency as a means of payment. As an industry leader in digital innovation, Christie's also continues to pioneer new technologies that are redefining the business of art, including the creation of viewing and bidding experiences that integrate augmented reality, global livestreaming, buy-now channels, and hybrid sales formats. Christie's is dedicated to advancing responsible culture throughout its business and communities worldwide, including achieving sustainability through net zero carbon emissions by 2030, and actively using its platform in the art world to amplify under-represented voices and support positive change. Browse, bid, discover,